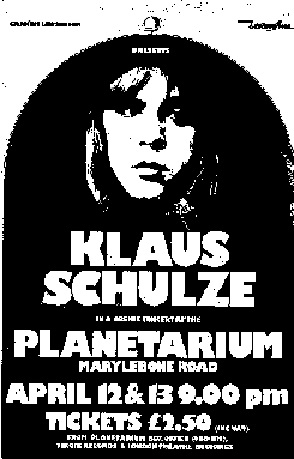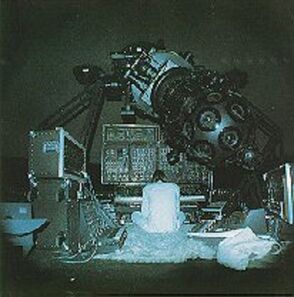 Date
: 12 April 1977
Venue: Planetarium
City: London
Country: Great Britain
Performers: Klaus Schulze
Recording:
Totally Wired [[[JUBILEE EDITION (1997)]]]
Cassette recording exists (120 min., kdm)
Fan recording exists (40 min.)

Info:
One of the first concerts ever given in a planetarium.
One day later Klaus gave another concert at the same location. It is not totally clear which tracks were recorded on which day.
Ad blocker interference detected!
Wikia is a free-to-use site that makes money from advertising. We have a modified experience for viewers using ad blockers

Wikia is not accessible if you've made further modifications. Remove the custom ad blocker rule(s) and the page will load as expected.