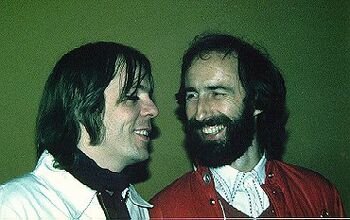 Arthur Brown
(born
Arthur Wilton Brown
on 24 June 1942) is an English rock musician best known for his flamboyant, theatrical style, wide ranging operatic vocal style, and for his number one hit in the UK Singles Chart and Canada,
Fire
in 1968.
Collaborations
He appears on this KS-albums:

They also played together on Wahnfried's:
Concerts
He joined KS on two concerts in 1977 and on the extended DUNE-tour in 1979:
Links
Official Webpage:http://www.arthur-brown.com/
Ad blocker interference detected!
Wikia is a free-to-use site that makes money from advertising. We have a modified experience for viewers using ad blockers

Wikia is not accessible if you've made further modifications. Remove the custom ad blocker rule(s) and the page will load as expected.