Welcome to the Klaus Schulze Wiki "Violins on a Tree"
In this Wiki you will find any information about Klaus Schulze, german electronic musician and composer. Of course this Wiki is under constant construction, we have just started yet, but soon you will find here any information you look for, including the most detailed DISCOGRAPHY you can dream of.
Thanks for your patience and support, and never forget: Violins do not grow on trees! :-)
What you will find
This Wiki is to become the most detailed source of information about German composer and electronic musician Klaus Schulze, his works and concerts, all albums, soundtracks, compilations, as well as every composition and any artist Klaus has worked with.
The Content
Latest activity
Photos and videos are a great way to add visuals to your wiki. Find videos about your topic by exploring Wikia's Video Library.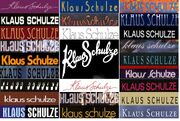 Ad blocker interference detected!
Wikia is a free-to-use site that makes money from advertising. We have a modified experience for viewers using ad blockers

Wikia is not accessible if you've made further modifications. Remove the custom ad blocker rule(s) and the page will load as expected.